Look what I got today!
Glass storage containers for refrigerator leftovers! No more nasty plastic ones poisoning our food!
Next purchase will be this stainless steel sippy cup with handles on it to help Ruby learn to grab onto something and hold and drink out of it. (Yes, she's started drinking water out of a sippy cup!) Then we'll switch her to
this
, then regular glass cups! (Once she's past her toddler/throwing things stage of course)
Then, I want a real silver spoon.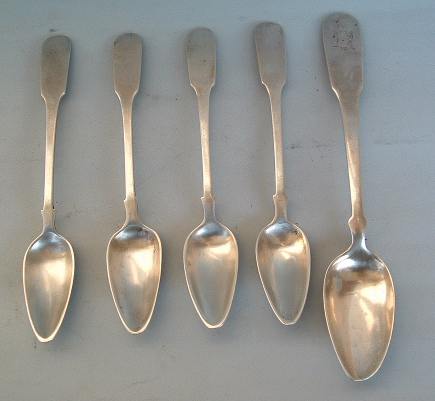 Silver has numerous benefits and is a huge immune system booster. I just read in my La Leche League book the other day to use real silver spoon to spoon feed your baby because even the little bit that touches their mouth and the food will benefit them. Isn't that cool?!
And last, but not least, I would like to make a (probably already obvious) announcement:
I am starting to hate plastic.
Too many weird bad things that they keep coming out with "oops, now we found
this
in plastic and it's bad for you..." and "this
may
also be harmful..." Have you ever heard a news report on dangerous toxins in wood or glass or fabric? Me either.
So, of course, I am pretty serious about that when it comes to Ruby.
How cute are these little toys? With non-toxic paint, of course.
We are starting to little by little throw our plastic things in the recycling bin and out of our lives. Feels good!